ON THIS PAGE YOU WILL FIND LINKS TO CLASSES , ARTICLES AND BIBLE STUDIES I HAVE WRITTEN AND POSTED ON ANOTHER WEB SITE I MADE "THE FINAL HOURS"
CHRISTMAS TRUTHS by Brother Charles
FOREWORD:

Everyone knows the story of Adam and Eve and how they ate the fruit from the tree God told them not to.
Ever since then, the world has endured suffering and death because of Adam and Eve's sin.
The birth of a savior was foretold right after that and in the Old Testament of the Bible there are 333 specific prophecies of a savior. IN the New Testament ,Jesus miraculously fulfilled every single one of them.
I DO NOT PRAY FOR THESE ALONE by Brother Charles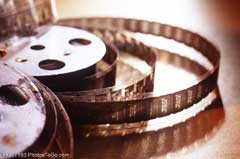 Robert DeNiro's performance in this movie seems to go beyond performance: he sinks so deeply into the role of Jake LaMotta that you almost forget he's DeNiro. It's not a likable performance, and it's not an especially likable film (the fight sequences still make me wince), but it is perhaps the high point of his career.